Categories: Angol
      Date: Apr 11, 2017
     Title: Geopark Week at the Fossils

The European Geoparks Week, taking place at late May early June each year, is a European – wide festival of Geoparks. The Bükk National Park Directorate endorsed this event.

Ipolytarnoc, as the main gateway to the Novohrad-Nograd Geopark joined to the celebration between May 26 and June 11 this year.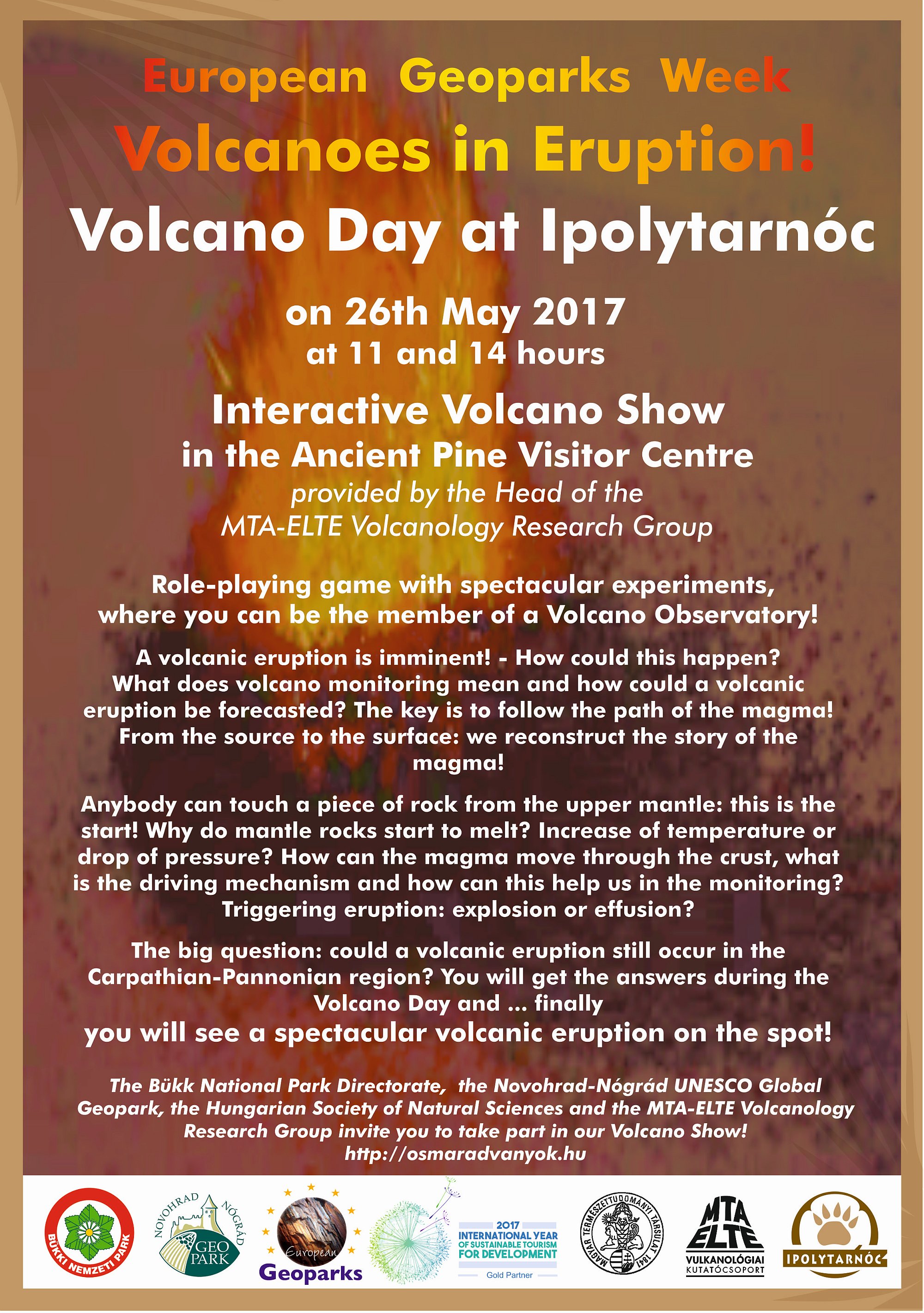 At the Miocene Park each day special events entartained the public, and  on May 26, a miniature volcano erupted several times. For the safety of this major volcanic activity professor Szabolcs Harangi (ELTE) gave lectures to the visitors, like in the case of last year.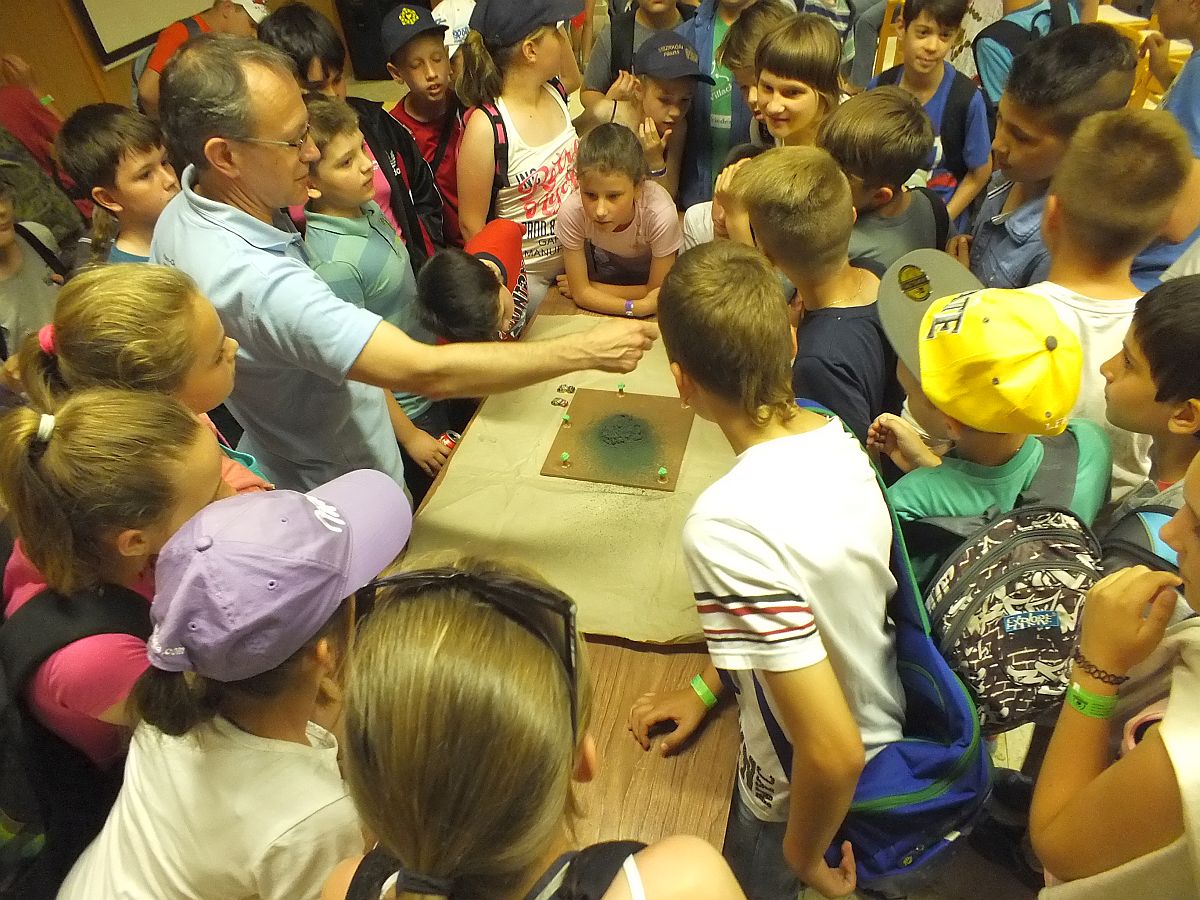 Report on the previous year's volcano day, although in Hungarian, but illustrated by many pictures, worth to see.

The whole spectrum of geopark events of the EGN week can be found on the homepage of the a Novohrad-Nógrád UNESCO Global Geopark.